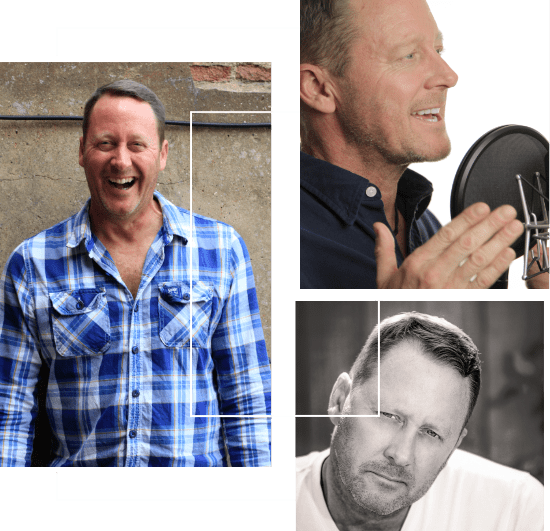 "Positive enthusiasm, confidently delivered"
Hi. I'm Andy and I speak words, well actually I'm an award winning professional Voice Over Artist with a voice described as authoritative, natural and reassuringly confident, so it's fair to say I speak words rather well.
I love what I do, I'm good at it and this makes me happy, hence why my service is described as "positive enthusiasm, confidently delivered."
I'd love the chance to help you tell (or sell) your story…
Some Of My Amazing Previous Clients
We had tried 15 different voices and my client kept rejecting them until we found Andy B. As soon as we submitted his audition we knew from the reaction that we had found the one. The project progressed smoothly, the turnaround of files was rapid and both our client and our production team couldn't have been happier with the outcome. Andy made it possible. Without him, the project simply wouldn't have happened.

Andy B brought a professionalism and quality of delivery to our NHS informational film that we hadn't thought possible. We tried a number of different voices and it wasn't until we heard Andy's delivery that we knew we had found our man. He was a total pleasure to work with.