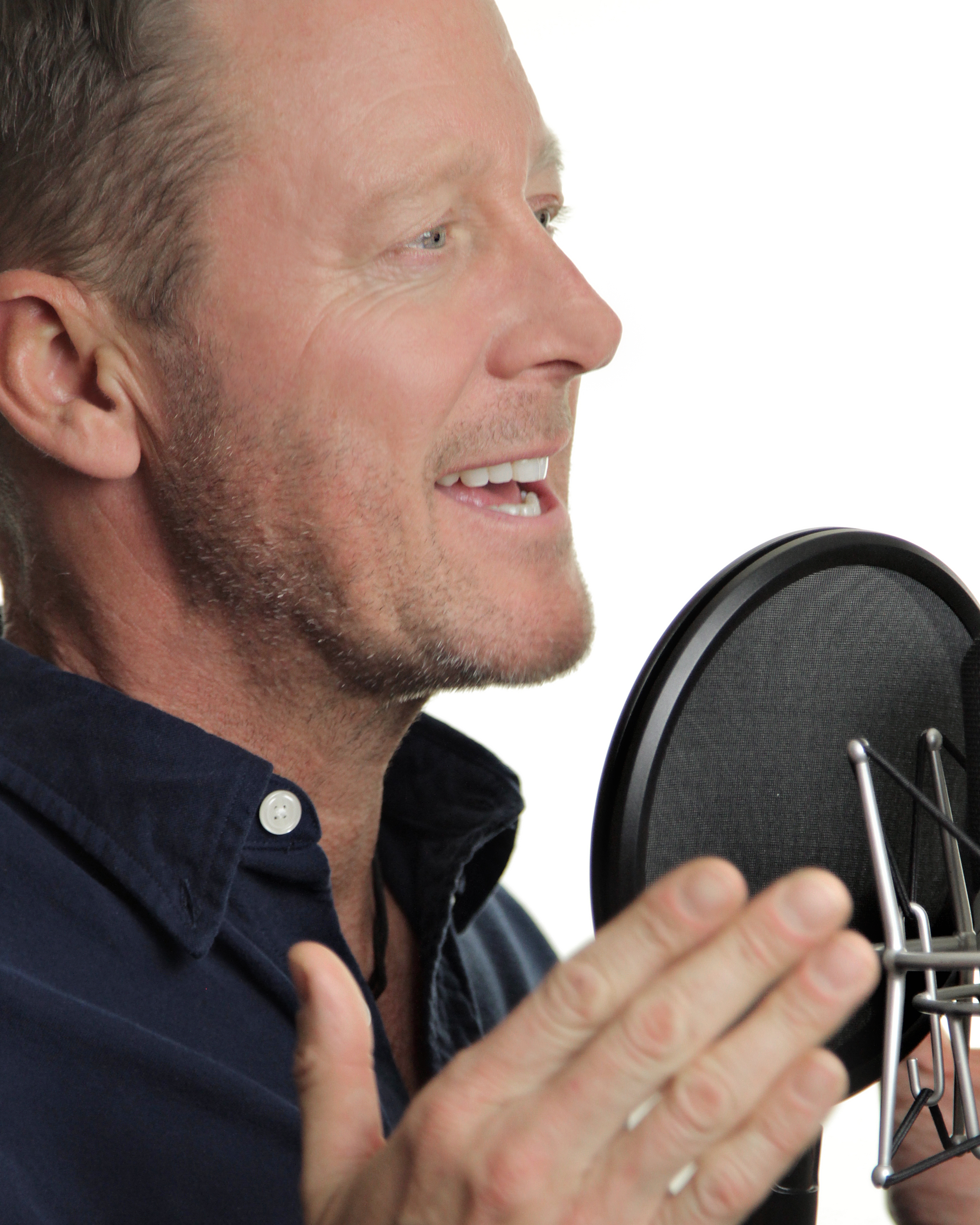 I am an award winning and multi award nominated British Voice Actor and Voice Over Artist with a  voice described as authoritative, natural and reassuringly confident.
I've been voicing professionally for 5 years and my clients include some big brands like Amazon and Mercedes but I've also voiced for smaller companies like the Bimber Distillery in London.
I am the UK male voice on the Amazon Fire Stick 'How To' videos and a narrator on the Mercedes 'My Van' channel, telling the story of Thecla and Ewan and their food truck Nessie, in Bristol. You can see that one below.
I have a custom built recording studio in Buckinghamshire, UK and use professional level equipment in an acoustically treated space to provide broadcast quality audio. My mic of choice is a Senheiser MK4 but I also use a Rode NTG-2, depending on the application. I run Logic Pro X on an externally located iMac via a Focusrite 2i2 and my studio is connected using ipDTL, so you can dial in to direct the session in real time if you need to. 
My voice lends itself well to serious corporate videos & emotive narrative reads but my juices really start to flow when developing a character for a video game or working in a different accent, as with my parts in a series of animations for The AA.
I am highly articulate and have excellent sight reading skills which has led to a number of credits in the medical field for the NHS, Dodec Medical and The Royal College of Surgeons.
I am also a technical whizz and can offer my services as a studio engineer, script writer or proof reader. If it's voice or recording related, you're in safe hands. 
Having spent 12 years in a corporate career, I speak the language of business fluently  and relish the opportunity to help bring your message across in a way that connects with your audience.
My one take read of Dr Seuss's 'Fox In Socks' won the coveted Gravy for the Brain Summer Voice 2016. The 6 minute tongue twister beat hundreds of entries from around the globe to take the Gold Medal and you watch and hear that read below. 
I was also delighted to be nominated in 2 categories at the One Voice Awards 2019, in the Best Animation and British Male VoiceOver of the Year categories. To make the shortlist means that my submissions were in the top 3.4% of the 2500 entries that were received. 
If you need a voice and are curious to know more, then please don't hesitate to use the contact form to get in touch and we can discuss your requirements. 
I would love the chance to help you tell your story. 
Andy B